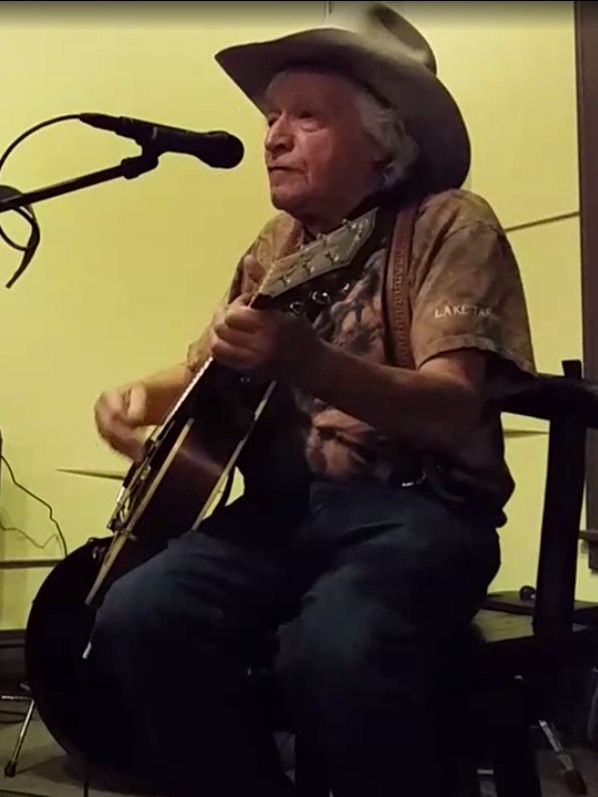 Photo Courtesy Chris Sherman and Muddy Creek Brewery
The Walkaways and I had a special guest come by Muddy Creek Brewery in Butte Saturday night.
None other than American folksinger legend Ramblin' Jack Elliott stopped by for a listen, then jumped on stage to do a couple of quick tunes with Spokane, Wash. western country artist and musician T. Scott Wilburn.
Jack just happened to be coming through on a trip back from Bozeman with Wilburn. Scott was kind enough to sit in with The Walkaways on guitar. We also had Renee Adelaide, one of the fiddlers from the album, in to play.
It was a memorable night in every way. We played a great set then were treated to a couple of songs by one of my heroes. He is a fantastic guitar player at 84 years old. He complimented me on my singing after my set. I also got to hear a few of his famous stories while he was around.
We also had another impressive set in Livingston's Murray Bar on Monday, Oct. 5. "Dobro" Dick Dillof came by, as did a few movers and shakers from the Livingston scene that Frank and I know.
I'm hoping for more pictures from the Muddy Creek show soon, so I'll post them when they come along.
If you are a venue thinking about booking Sean Eamon and the Walkaways, these shows are can't miss. Book it and you won't regret it. Next up I have Blackfoot River Brewery in Helena on Tuesday, Oct. 20, then a show at the Butte Brewing Company on Saturday, Oct. 24. I will be making an appearance to play for the kind citizens of Crest Nursing Home in Butte on Oct. 23.
While you're here, go check out
T. Scott Wilburn's album with the Shut-Up-N-Playboys
.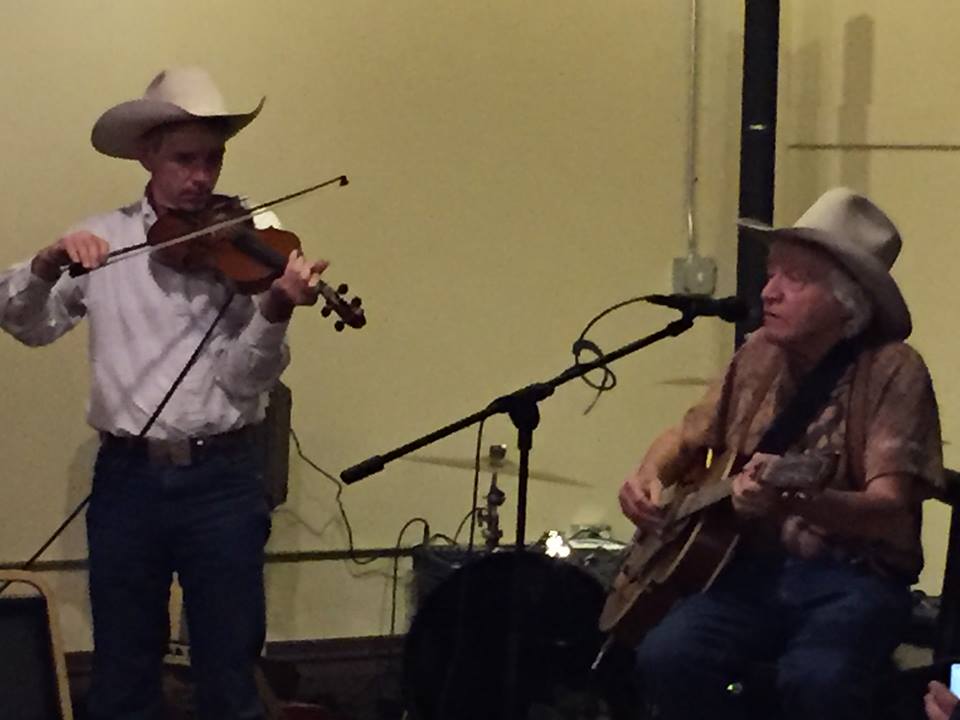 Photo Courtesy Renee Adelaide