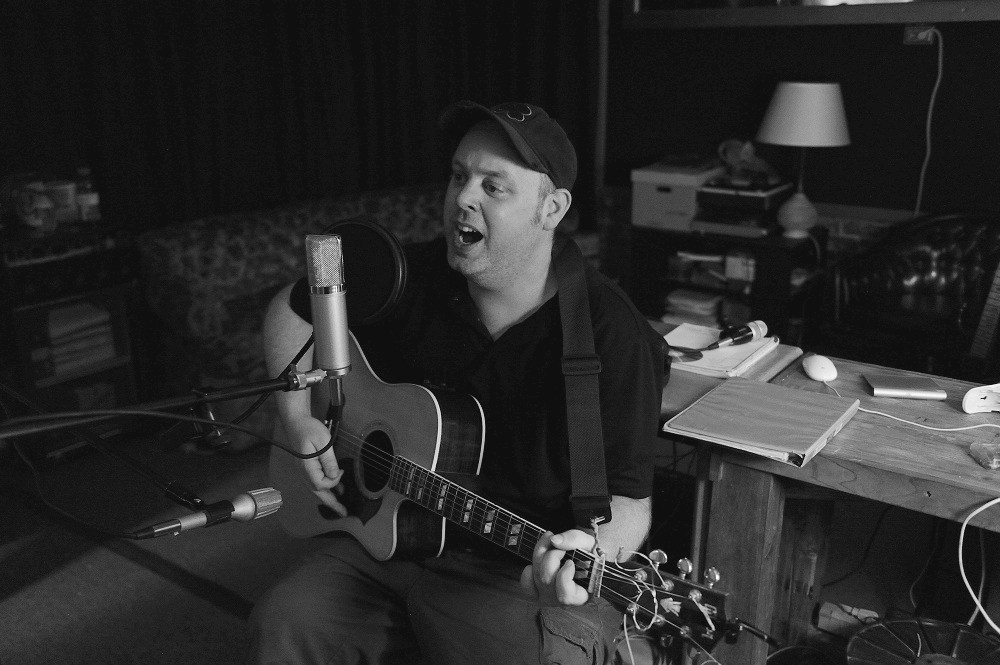 Photos by Lucy Frye.
I went into the Len Waters Music Studio in Butte on August 12-13 and began recording my next album. I didn't just begin, we made a lot of ground and more than eighty percent of the music is in the can. I was a little surprised because I thought it sounded similar to my 2015 release, probably because I'm singing and playing guitar on it. It will be quite a bit different by the time it's done, in theme, songs and sounds. Props to everybody that came by to either play on the sessions or just for some support in good humor.
I have a few shows left on the slate for this year. I'm planning on taking the winter off of live shows, except for maybe if a couple things pop up close to home where I don't have to hit the winter roads so much. I have two shows at the Silver Dollar Saloon in the next two weeks. There will be another show in Butte with a couple local songwriters in late September or early October. Then a show at a brewery in Butte on a Friday the 13th in October, and after a show at Jester's in Helena on October 14. I had a great time at Jester's earlier this summer so I'm looking forward to going back.
Since March I've lost more than twenty pounds and put on some muscle, even though it didn't show in some of the pictures we took from the sessions. I have a gym across the hall at work and it's been working wonders. Just enjoying life in general has helped, too.