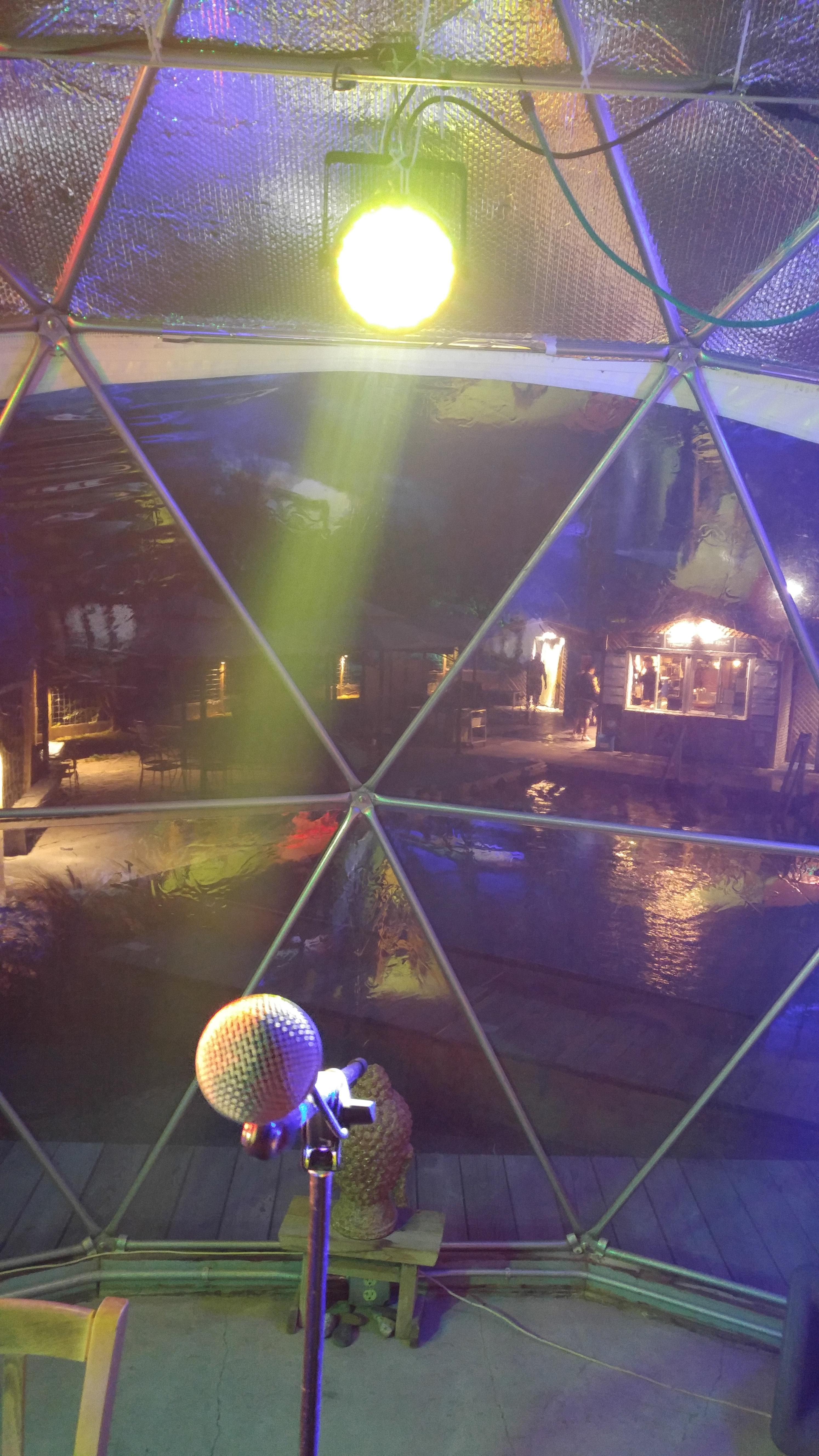 Photo by Sean Eamon
My trip to Norris Hot Springs went well. I performed a couple solo sets for the soakers. The show started with about 20 people in the pool, then about 50 were in there when I finished the first set. I made some friends there and had a great time. Next trip I need to try out the water. Food is excellent there as well. I had some solid feedback from Norris about my voice and choice of songs there.
We played in Helena at Blackfoot River Brewery last month and had a good showing there. Garrett Smith came and played some trombone and ocarina parts from the album. He nailed his parts. He's a true professional. Before the show, I heard one of the guys on the balcony say "This guy is supposed to be the Hank Williams of Butte." Had a good laugh about that.
This week on 11-11-15 (I love odd numbers), I'll be in the Missoula area for the first time. I'll be playing Blacksmith Brewery in Stevensville. The Walkaways are planning to join me as long as the weather cooperates and all. We have a couple cover songs we're going to try out. This is a show that will be can't miss.
Later this month I'll return to Muddy Creek Brewery on Friday, Nov. 20, then will play Headframe Spirits Distillery for the first time in Saturday, Nov. 21. The Fall/Winter schedule will taper down with a show at the Murray Bar in Livingston on Thursday, Dec. 10. I'll probably have fewer shows this Winter as I plan to write more and want to stay off the road. In late Spring I hope to return with a vengeance and hope to book as many shows as my vacation days allow. It's been a fun trip so far and I'm looking forward to the road ahead.